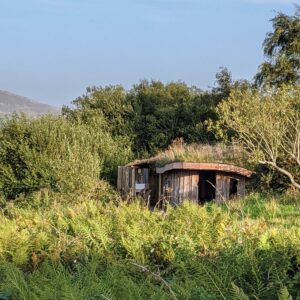 This summer I spent a wonderful few days with my grown up children in a beautiful wooden yurt at Henbant Farm in Caernarfon. Plenty of wandering about the land, watching the birds and the bees, and browsing all the inspiring planet-friendly books on the shelves of the common room outbuilding.
Our time there inspired these two Shelf Portrait paintings: 'Down to Earth' and 'ABC of Bees', which are now heading down to London to be on show with Nicholas Bowlby Gallery at The Autumn Affordable Art Fair in Battersea, October 21st-24th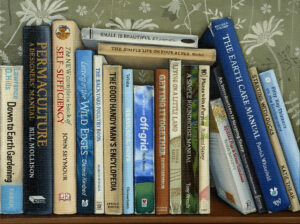 I've used the beautiful nature-inspired wallpaper patterns of Hannah Nunn for the backgrounds, which help set the mood perfectly 🙂
Look out for Limited Edition Prints coming soon!! Hopefully in time for 'Calm and Collected', my solo exhibition of recent paintings at Northlight Artspace in Hebden Bridge…..